As some of you may know, I`m working as an au pair for 1,5 years now in England and the job is about to finish next week. I should be incredibly happy about it because it`s clearly not a dream job but everything is a mess now. Or at least I feel like that.
Long story short; the original plan was to move in together with friends, find a full time job and have so much fun in London but Life interrupted. Friends backed out of the plans, even moved out of town for personal and money reasons and I`m here all alone with the whole moving eventhough I wasn`t the one who found it necessary to move ASAP.This really wouldn`t be a problem for me because I have been a loner all my life and couldn`t rely on anyone besides my family. But.
After weeks of hunting houses/flats in London just to find out the place looks horrible in real life comparing to the price and seeing that every employee is looking for experienced people even for internships and the simplest jobs, I really feel like I need a break...and real summer weather.
I`m not one to be Negative Nancy and feel depressed all day but today is one of those days. I`m frustrated about everything and hate everyone right now. Grumpy Cat explains how I feel in general and my personal friends can certify it.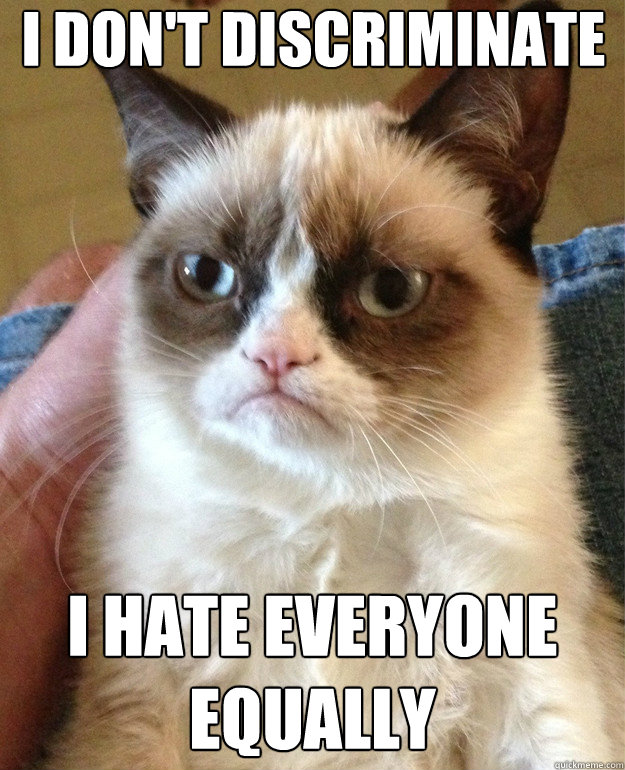 So here is a plan I have came up with and been thinking about all morning:
move back home to my parents for the summer in Hungary
find a job (not gonna be easy back there but my experience abroad and language is a huge benefit)
save enough money to move wherever I can. preferably alone.
never plan to move toghether with anyone. ever.
I find this plan pretty awesome right now and basically I can hop on a train/plane/ship or whatever (I`m still not one to drive) any time if I want to travel somewhere. I`m sure about that last part of sentence because I`ve been doing it for the past 1,5 year and living in England made me braver than ever. Almost. I`m still pretty shy.
I think that`s it. Now, I need to tell this to my Mum because she is still concerned that I`m finishing the au pair thing at the end of June and not next weekend. I`m not good at making sane decisions and sharing my plans with people who are related to my actions.
Anyway, it`s not 100% yet (I`m feeling about 70% at the moment) and I`m viewing a flat in South-London tomorrow and Sunday. I have to make a final decission on Sunday the latest.
And I need plus one huge suitcase because I won`t fit into one.
UPDATE: And after writing this depressed blog about how I should go home, I bump into 101 resons to live in London. (I love number 37 an 38). Effin' hell, I don`t know what to do!!!!!!!
(194 results)